For decades, Thailand has been a major destination for the overseas expansion of Japanese companies. Whilst this was mostly centered on those in the manufacturing industry, even the service industry and SMB's have made similar efforts to enter Thailand in recent years.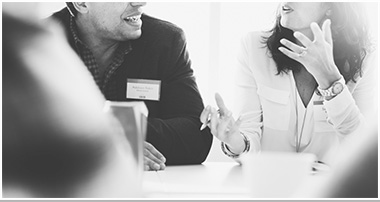 Realizing that IT would become an impending need, the Thai Government set forth 'Digital Economy' policies, which sparked exponential levels of development for the local broadband and mobile networks. As a result, Thailand has now become well-known for having stable IT infrastructures, especially when compared to its ASEAN counterparts. This has not gone unnoticed by Japanese system integrators, whom have taken the opportunity to establish numerous presences in the country. However, whilst Thailand currently has a well-established environment for IT support, they still face challenges in various areas, including international connectivity, information security and data protection.
Supported by technical and sales teams that are well-experienced in the aforementioned challenges, IIJ Global Solutions Thailand provides a one-stop IT solution service, ensuring a smooth integration of our customers' IT systems. Aside from our system integration, and consultation offerings, we have also began providing propositions that make good use of services such as the 'Leap GIO Cloud' and IIJ's security outsourcing service, enabling our customers to enjoy the benefits of an asset-less IT system.
IIJ Global Solutions Thailand strives to provide IT to support our customers' business success, not just in Thailand, but in all of South-East Asia.
Previous System Integration cases
Case Studies
Construction of Disaster Recovery Centers
Construction of a wireless LAN environment in factories
Implementation of monitoring systems
Consolidation of company servers using cloud technology etc.