What is PDPA?
PDPA overview
Effective Date:Published on May, 2019, Fully effective on 31 May, 2021
Applicable to:Companies that collect and manage personal information in Thailand, or companies that handle personal information
Overview:
Privacy Notice
Companies must provide with a privacy notice when collection personal data.
Consent
Companies must obtain explicit consent from the data subject at the time of collection.
Security Obligations
Companies have duties to keep personal data secure.
Data Protection Officer
Companies must appoint of an agent or data protection officer in Thailand.
Cross Border Data Transfer
Companies are only allowed to transfer personal data to foreign countries which have adequate data protection standards.
Breach Notification
Companies are required to notify the Office within 72 hours after becoming aware of breach of personal data.
Penalties

Administrative penalties of up to 5 million Bht, plus criminal penalties of up to one year's imprisonment or fines of up to 1 million Bht can be imposed on directors and managers.
What IT measures should be taken to comply with PDPA?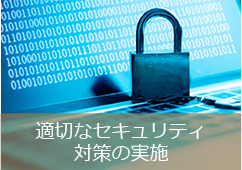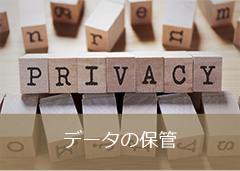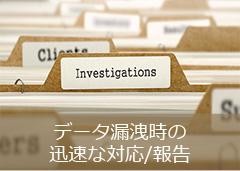 What the IIJ Group can do for you
Network Security Survey

Visualize security risks
On-site survey of the customer's network environment to identify security issues

Analysis, reports and countermeasures
Report on the issues found in the survey and propose further measures.
IIJ Secure MX Service

Prevent information leak via email
Prevents information leaks by responding to various email threats, such as spam and malware. 

Prevent misdirected email
Control mail transmission under predefined criteria to reduce risk of information leak
LANSCOPE on GIO
Prevent information leak due to internal fraud
Web access management and device control to prevent data leaks from inside the company.

Log archive
PC operation logs can be used to confirm facts in case of information leak.
To further strengthening the security
IIJ ID Service

Added advanced authentication security, such as multi-factor authentication. 
IIJ Firewall Management Service

24/7 operational support for our proprietary "Anomaly Detection System" that detects communication anomalies. 
Leap GIO Cloud

Providing Japanese quality cloud from DC in Thailand. 
Try for free

The IIJ Secure MX service, LanScope Cat on GIO, is available for a free one-month trial.For details, please contact our sales.